Diversity in Fund Finance Event
Hong Kong Pre-Christmas Networking Drinks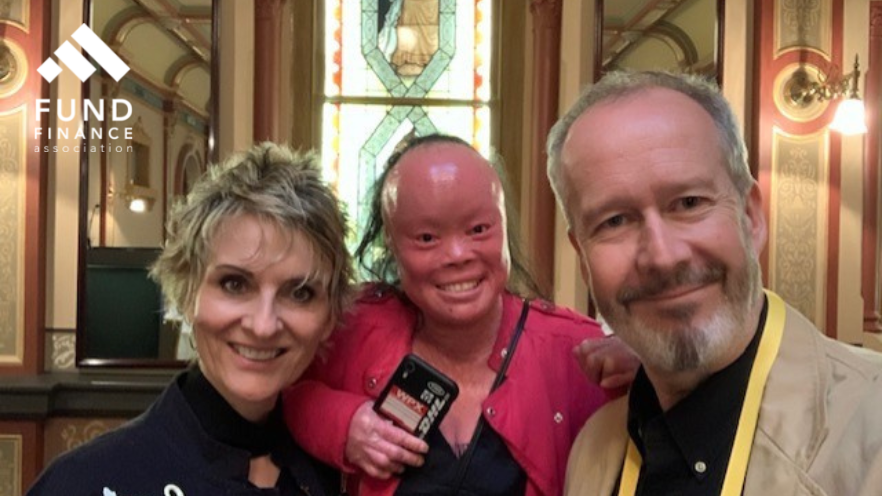 Please join the APAC Diversity team for a keynote discussion with the Thomas family, followed by an evening of networking, hosted by the Fund Finance Association to celebrate the successes and collaboration amongst the Fund Finance community in APAC.
---
The remarkable story of Mui Thomas might bring a tear to your eye." The Guardian newspaper.
Mui Thomas was born with a rare skin disease, Harlequin ichthyosis. She was rejected at birth and hidden away in an institution by society – a reminder of the terrible cost of not standing up for others.
By chance, Tina Thomas met Mui.
What makes a 26 year old woman, the granddaughter of a Holocaust survivor who was driven to a teenage breakdown, give up her dream, her job, her career and narrow her focus to challenge stereotypes and society that labels and rejects a little girl born with an unusual appearance and with the prognosis: "death in infancy"?
And what happens as that abandoned little girl born with a visible difference grows up and becomes a woman, a yoga instructor and the world's first rugby referee with Harlequin Ichthyosis, as well as an Asia Rugby Unstoppable Ambassador?
Mui says: "I am the poster girl for what happens when strangers stand up for someone else.
The China Club
13-14/F, Old Bank of China Building, Bank Street Central




Hong Kong ,



+852 25218888
The China Club is an elegant, members-only club carrying the inimitable touch of Sir David Tang, filled with art and antiquities from the 1930s Shanghai era. Boasting a sweeping art-deco staircase, a mahjong room, an extensive library and private salons, the venue transports guests to a bygone era, offering an enviable selection of fine wines to be enjoyed at the stunning Long Bar; and a wide-ranging menu of Chinese classics to be savored in the nostalgic dining room built in the style of a traditional tea house.